Centre-Square has been delivering distinctive spaces across the retail sector for many years. From humble beginnings in the "sometimes-sunny" suburb of St Kilda, today you can see our designs across Australia and internationally.
We live and breathe shopping centres and work closely with landlords, RDMs (retail design managers) and our clients throughout the entire process from design, production to installation, to achieve the best impact for their brand.
Our speciality are kiosks – casual and permanent, national roll outs of pop-up equipment and brand activation displays.
We have been fortunate to participate in designs and production of some iconic brands and have worked with companies like Catch, Westfield, QIC, Vicinity and  Lendlease
These are our 5 steps to help you to start your new business venture in the shopping centre smoothly.
Brief
The first step in the retail fitout is to gather as much information about your business and the site you will be leasing from shopping centre as possible.
Which shopping centre are you going to? Each have their own specific design guidelines and for our designers to know the location means they can tailor their advice from the very beginning.
Is your kiosk going to be a casual lease or permanent lease? This is important as different rules apply not only in design but in build as well.
What is the size of the space and what is your approximate budget? Understanding this from the very beginning will help us to advice you correctly regarding your design and material which can be used.
It is lots of information to get through, so to make this easier we book a consultation with our senior designer who will walk you through all these important questions to gather as much information as possible before we even start. Our design brief consultation is complimentary free of charge.
Design
After we gathered all information for the initial brief, we now start to work on your actual design.
Each business owner knows what they like. What feel they are hoping to achieve for their kiosk to suit their product. Our designers will help you to bring your vision to life, while ensuring that shopping centre design guidelines are followed as we want your design can get approved swiftly for you to open your business as soon as possible.
Our first step is to create a concept design. This is to make sure that we are on right track with your vision. At this stage we can adjust the design easily, following your feedback.  When completed, which can take 1-2 weeks, concept design can be then shared with your RDM to assure that they are happy with the overall look.
The next step is to make sure that right materials are used for longevity of your kiosk, but also to fit to your budget. List of equipment you will be using is important as accurate sizes are plotted into the design so we can start looking at functionality of the space. We look at issues such as initial customer impression, navigation, kiosk location and positioning within the shopping centre, lighting, impulse purchase positioning, promotional space, signage and more.
Everyone happy? Finally, we can progress to full specification technical drawings of your kiosk, which might take another 1-2 weeks depending on complexity of your design.
Manufacture
After you design is approved, we then custom make your order, manufacturing offshore and locally in order to deliver a value fitout. We utilise local labour and suppliers where possible. We have strict quality control to watch every step of the build to deliver premium product.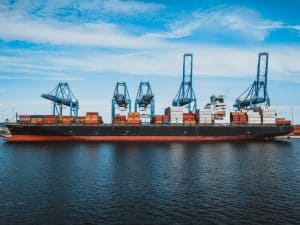 Delivery
We organise the shipment of your new kiosks' components.  It doesn't matter where your kiosk is located. We send containers and pallets throughout Australia and the Pacific region. Our logistic team take care of all hassle and keeps you informed about the delivery.
Installation
We can install your kiosk, so you just walk in and start working. Alternatively, if your kiosk is simple and you are up to it, we can provide you with instructions for a low-cost self-install. The choice is yours.